All Investment Ideas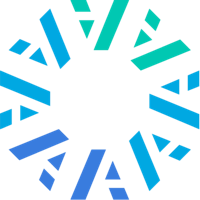 Anaplan
Accelerate Decision Making with Connected Planning
IPO
The company's revenue from 2016 to 2018
Invest in Anaplan
This investment idea is no longer available. New applications are not accepted
View more ideas
COMPANY OVERVIEW
Anaplan is a developer of a platform for planning and managing business processes. The platform enables customers to consolidate all their employees, data and projects, to plan, model and make decisions in a real time mode in all work areas: finance, sales, supply chains, marketing, HR, operations.
Anaplan customers can quickly launch alternative scenarios in order to evaluate various business assumptions and their effect on performance indicators. By employing predictive analytics, the platform delivers strategic advantage to its users. Anaplan makes investments in artificial intelligence, including machine learning, to enhance the platform's forecasting capabilities.
MARKET AND COMPANY PROSPECTS
According to IDC data, the global business planning and analytics software market will amount to $17B in 2018 and will reach $21B in 2021 (increasing roughly 7% per year). The company also highlights that 72M employees worldwide are potential users of the platform.
Adaptive Insights, one of Anaplan's competitors, was going to file for an IPO this year, but was acquired by Wordkay for $1.6B (approximately 11 estimated annual revenue amounts) before the planned IPO. However, Anaplan is larger and is growing faster, its estimated capitalization is quite possible to exceed $2.5B.
Risks
Anaplan expects its operating expenses to grow due to business expansion (enlarging sales and marketing department, increase in the number of offices in different countries, investments in research and development of the platform) and does not anticipate profitability in the near future.
Total dependence of the company on one business line: all revenues are generated by one platform, so if a customer churns or leaves for another service, it may have a detrimental effect on the company's business.
Stiff competition in the industry: IBM, SAP, Oracle, Workday – all these companies have immense resources, marketing budgets and long-term relationships with existing customers.
IPOs OF OTHER SAAS SEGMENT COMPANIES
Anaplan's customer acquisition cost corresponds to the market median which implies an average payback period of 30 months. At the same time, Anaplan is growing slightly faster in comparison with the industry average.
IPO results of other companies within the industry:
Avalara (+77% for 3 months)
Smartsheet (+43% for 3 months)
DocuSign (+79% for 3 months)
2-3 weeks before the start of the company publishes information about the opening of trading: financial statements for 3 years, a description of the company's business, plans for the future, as well as the risks that management sees in their own business. We analyze such offers and publish the best ones. Investors apply for deposits. Before the deadline for applications, you can change the request or cancel it.
We submit one large application for the purchase of shares by pre-subscription with reduced price to large investors. The application may be rejected in part or in full. Over the past three years, our applications have been rejected only three times. The next day, or every other day, we'll know at what price and at what percentage the order is executed, and we'll post it on «The my investment page».
Submit applications before
2 oct
The price of shares is rising from the first day due to the demand of investors deprived of the opportunity to buy shares before trading. Most of the stocks we've been recommending buying over the past three years have been starting to trade on the stock exchange at tens of percent higher than the price at which customers bought the shares. There comes a Lock up period when it is forbidden to sell shares purchased by subscription. Typically lasts 3 monthsOn early closing of investments.
Annual return forecast
+ 200%
After the expiration of the Lock Up period, the investment is automatically closed and the investor receives a profit on account of the deduction commissions UT. You can always view the results of your past investments in investment archive.
Although no shares are allowed to be sold during the lock-up period, our traders seek to offer investors fixed profit by way of using various financial instruments, including forwards, options, short positions etc.
From the investor's point of view this means that he or she may close an investment by paying a certain part of its value (as a rule, approximately 15 percent). This is due to high prices for the instruments which are employed to ensure availability of fixed profit. As such, you shall press any relevant button in the Investor Account as soon as it is active.
The closing procedure is similar to commencement of investment business. You shall file a bid which is executed within a business day by UT. So, your investment is closed at the price currently prevailing on the stock exchange. However, we rarely recommend using this feature, since upon expiry of an applicable lock-up period the average performance is higher.
FOR ENTRY
3 per cent of the share price. This fee is charged as soon as your investment bid is confirmed.
FOR EXIT
1.75 per cent of the purchase price paid for your shares as soon as trading is closed. This fee is charged upon closure of any relevant investment.
SUCCESS
20 per cent of the profit your derive. This fee is charged only if you show positive performance as of the moment any relevant investment is closed.
TO EARLY EXIT
Usually, 15 per cent (depends on the stock exchange environment). It is calculated per each investment individually.