All Investment Ideas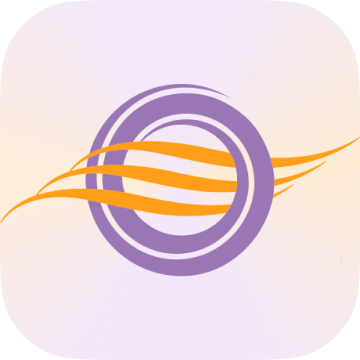 IPO Inari Medical
Innovative treatment of venous diseases
Invest in IPO Inari Medical
Investment Idea Details
The Company
Inari Medical, Inc. (the Company) was incorporated in Delaware in July 2011 and is headquartered in Irvine, California. The Company develops, manufactures, markets and sells devices for the interventional treatment of venous diseases. Inari products have been used to treat more than 8,500 patients at approximately 600 hospitals across the United States. The company has experienced significant growth with approximately 4,600 procedures performed in 2019. In the first quarter of 2020, approximately 2,400 procedures were performed using their products. Brian is an inventor on over 40 issued U.S. and international patents.


Market Opportunity
Researchers estimate that approximately one million people present with VTE in the United States each year. VTE results in approximately 296,000 deaths in the United States each year and industry sources estimate that VTE-related direct health care costs exceed $10 billion per year. Inari claims a potential annual addressable U.S. market opportunity for current products of approximately $3.6 billion based on the current average selling prices. They also believe there is a substantial market opportunity outside the United States.

Risks
Inari is an early-stage company with a history of net losses. They expect to incur operating losses in the future and may not be able to achieve or sustain profitability. Inari revenue is generated from the sales of two products and the company is therefore highly dependent on the success of those products. Inari business is dependent upon the broad adoption of products and catheter-based thrombectomy procedures by hospitals, physicians and patients.

Inari business is dependent upon the broad adoption of products and catheter-based thrombectomy procedures by hospitals, physicians and patients.
Financials
Inari booked $71 million in revenue for the 12 months ended March 31, 2020 and shows strong revenue growth of 285% QoQ. NARI intends to use proceeds from an IPO for research and development programs and marketing. NARI plans to raise $110M during an IPO at $800M valuation. Similar publicly traded companies ShockWave Medical (SWAV) and Inspire Medical (INSP) is trading at 30х and 22x times sales correspondingly.

Given strong financial growth along with prospective market, we estimate that NARI market cap after an IPO could reach $1.7B. The expected return on investment is 100%.

How IPO Investments Work
2-3 weeks before the start of the company publishes information about the opening of trading: financial statements for 3 years, a description of the company's business, plans for the future, as well as the risks that management sees in their own business. We analyze such offers and publish the best ones. Investors apply for deposits. Before the deadline for applications, you can change the request or cancel it.
We submit one large application for the purchase of shares by pre-subscription with reduced price to large investors. The application may be rejected in part or in full. Over the past three years, our applications have been rejected only three times. The next day, or every other day, we'll know at what price and at what percentage the order is executed, and we'll post it on «The my investment page».
Submit applications before
20 May
The price of shares is rising from the first day due to the demand of investors deprived of the opportunity to buy shares before trading. Most of the stocks we've been recommending buying over the past three years have been starting to trade on the stock exchange at tens of percent higher than the price at which customers bought the shares. There comes a Lock up period when it is forbidden to sell shares purchased by subscription. Typically lasts 3 months.
After the expiration of the Lock Up period, the investment is automatically closed and the investor receives a profit on account of the deduction commissions UT. You can always view the results of your past investments in investment archive.
Early profit fixation
Although no shares are allowed to be sold during the lock-up period, our traders seek to offer investors fixed profit by way of using various financial instruments, including forwards, options, short positions etc.

From the investor's point of view this means that he or she may close an investment by paying a certain part of its value (as a rule, approximately 15 percent). This is due to high prices for the instruments which are employed to ensure availability of fixed profit. As such, you shall press any relevant button in the Investor Account as soon as it is active.

The closing procedure is similar to commencement of investment business. You shall file a bid which is executed within a business day by UT. So, your investment is closed at the price currently prevailing on the stock exchange. However, we rarely recommend using this feature, since upon expiry of an applicable lock-up period the average performance is higher.
Fee
FOR ENTRY
3 per cent of the share price. This fee is charged as soon as your investment bid is confirmed.
FOR EXIT
1.75 per cent of the purchase price paid for your shares as soon as trading is closed. This fee is charged upon closure of any relevant investment.
SUCCESS
20 per cent of the profit your derive. This fee is charged only if you show positive performance as of the moment any relevant investment is closed.
TO EARLY EXIT
Usually, 15 per cent (depends on the stock exchange environment). It is calculated per each investment individually.
Advantages Enjoyed by Those Investing with United Traders
RELIABILITY
Our risk managers ensure proper support throughout the entire transaction. Moreover, you may call them on +7 495 646-15-57 or 8 800 333-66-81 or visit our office, if a more detailed discussion is needed.
IN THE PROFIT FROM THE FIRST DAY
Such an approach allows it to limit extra risks related to bankruptcy of start-ups and considerably increase profit vs investors purchasing shares on open Market.
LOW ENTRY THRESHOLD
Millions of dollars are required to buy shares on a subscription basis. We have generated a pool of traders and investors which enables any newbie to participate in any transaction as aforesaid by investing just USD50 or more.
Invest in IPO Inari Medical