All Investment Ideas
This is community investment idea. Analytical department United Traders did not check its potential profitability and risks.
Invest in Medallia stocks
About the idea author
Alexey Markov is a trader with 12 years of experience in the Us Stock market. He is considered a master of technical analysis and has been among the most stable traders since 2007. Since the beginning of 2017, Alexey has adapted his strategy to cryptocurrency instruments.
Trading style
Daytrading, Swing trading
Financial instrument
Stocks, cryptocurrencies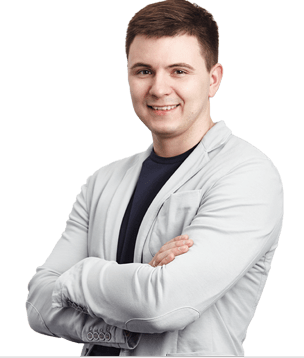 Buy Medallia
Medallia provides an enterprise SaaS platform that utilizes deep learning-based artificial intelligence (AI) technology to analyze structured and unstructured data from signal fields across human, digital and Internet of Things (IoT) interactions at great scale to derive personalized and predictive insights.

Research statistics shows that similar SaaS companies provide 3-month return of 25% on average using this strategy.
Why invest with United Traders?

Automatic execution
The opening and closing of a trading idea occurs automatically in accordance with the rules established by the author of the idea. This method will formalize the parameters of the transaction, and eliminate the human factor.

BUILT-IN RISK MANAGEMENT
The automatic risk management system is triggered if losses exceed 30%, which makes mandatory approval of investments by a risk manager unnecessary.

Convenience
The minimum investment amount is only $50. It is possible to replenish the card with a Commission of 3%. The Commission for withdrawal is fixed and is $ 35.
Key Investment Terms and Conditions
TRANSACTION DETAILS
By signing up on the website you accept the public offer. The public offer details any and all legal matters. No individual contract or passport details required.
Completion conditions
The opening of a trading position will be carried out on July 19 at the first trading hour, and the closing will occur when one of the conditions is triggered: 1) reaching a profit of 50%; 2) the expiration of the idea on Oct 19. 3) reaching stop-loss level
MISCELLANEOUS
The value of the shares in the personal account divided by 10, make it possible to invest 10$.
Risks
United Traders is experienced in mitigating any risks, but a future investor must be aware of all the risk types:
Any positive performance this strategy has shown in the past does not guarantee any similar performance going forward.
Stock may rise by more than 30% following extremely negative news or any force-majeure events in the stock market.
The risk management system as any technical means may be subject to errors and malfunctions; therefore, there is no 100% guarantee that losses will be kept at or below 30%.
Invest in Medallia stocks
This is community investment idea. Analytical department United Traders did not check its potential profitability and risks.